Robin Glecoff
Mortgage Agent
I am a well seasoned and experienced mortgage agent with a commitment to provide exceptional, professional mortgage advice at a time and place most convenient to you. Whether you are purchasing your first home or have a desire to move one step closer to paying off your mortgage quicker, please call me right away. Choosing a mortgage that matches your needs, not the banks, will make owning your home a much more comfortable experience.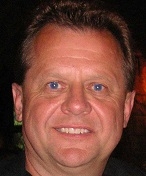 Contact Information
7676 Woodbine Avenue Suite 300 Markham, ON L3R 2N2
Subscribe to Ratewatch &Our Mortgage Newsletter
Testimonials
View All
I just want to thank you once again for your understanding service in securing me a mortgage that even my own bank would not consider and I had been with them for over 40 years. What is disturbing is that even if you have been with your bank for eons and never missed a payment for any loan you...
Yours Sincerely, D.R