Raymond Byrne
Mortgage Agent
Thank you for allowing me the opportunity to escort you through the process of financing your home.
Learn how the Globe and Mail relied on my expertise in the mortgage industry here: http://m.theglobeandmail.com/report-on-business/your-business/business-categories/biz-categories-technology/handy-apps-for-salespeople/article1761642/
Together we here at Northwood Mortgage are licensed and experts in our field of not just placing you with the best possible mortgage that meets all your current and future needs. We are also the most skilled at being able to unlock funds and re-allocate funds to assist in debt repayment or refinancing.
Whether you are looking to unlock money to invest, pay for children's education programs, take that wonderful vacation you swore you would take before you got too caught up in life's web, or need to refinance.
We have a large range of lenders available to assist almost every purpose.
The next step is a phone call or email away.
Raymond Byrne 416-388-4555 M09002181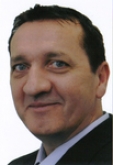 Contact Information
7676 Woodbine Ave. suite 300 Markham, ON L3R 2N2
Subscribe to Ratewatch &Our Mortgage Newsletter
Testimonials
View All
I just want to thank you once again for your understanding service in securing me a mortgage that even my own bank would not consider and I had been with them for over 40 years. What is disturbing is that even if you have been with your bank for eons and never missed a payment for any loan you...
Yours Sincerely, D.R