Charles Cohen
Mortgage Agent
I bring a wealth of business management and finance experience to my position as a Mortgage Agent with Northwood Mortgage Ltd.
Rather than working for one financial institution, as a Licenced Mortgage Agent with Northwood Mortgage I'm independent and represent many different financial institutions. This allows me to offer my clients more choices and more competitive rates. It also means my advice is impartial and based on whatever is in your best interest.
I will provide a broad range of mortgage options with great rates, and will work hard to provide you with the ultimate in convenience when arranging your financing. My job is to listen to your needs and goals, and then find you a mortgage that helps you achieve everything, simply and affordably. I look forward to helping you find the right mortgage to meet your specific goals and objectives.
Stability, Savings, and Service!
Northwood Mortgage Limited has well established institutional and private lending facilities, dealing with over 40 different lenders including several of Canada's major chartered banks.
Established in 1990, Northwood Mortgage originates about one half billion dollars of mortgage loans each year, and is able to satisfy the full range of a borrower's requirements, offering one-stop mortgage and financing solutions.
Lower rates
Investment/Tax Deductible Mortgages
1st and 2nd Mortgages
Debt Consolidation Mortgages
Self Employed Mortgages
Industrial/Commercial Mortgages
Secured Lines of Credit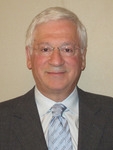 Contact Information
7676 Woodbine Ave. #300 Markham, ON L3R2N2
Subscribe to Ratewatch &Our Mortgage Newsletter
Testimonials
View All
I just want to thank you once again for your understanding service in securing me a mortgage that even my own bank would not consider and I had been with them for over 40 years. What is disturbing is that even if you have been with your bank for eons and never missed a payment for any loan you...
Yours Sincerely, D.R