Adam Van Loenen
Mortgage Agent
I have been working in the mortgage industry for over 6 years now. I specialize in residential mortgages but can also assist you in finding financing for your commercial needs as well.
Many of my clients are first time home buyers and I regularly receive feedback that the service I provide helped the client understand both the mortgage they were receiving and how the entire process of obtainging a mortgage worked. I believe that an informed client is a much more satisfied client.
Over the years I have established a large client group of rental home investors. This is a unique area of residential mortgages and if you are interested in buying a rental property you will want someone with experience in this area to guide you through the best options.
Whether you are refinancing your current mortgage, looking to obtain a secured Line of Credit, buying a rental property or purchasing your first home, you will bennefit from the large amount of information that I can provide you as you make your big decisions.
I look forward to working with you to find the best mortgage for your personal situation. Give me a call or send me an email or text and let's explore the many options available to you.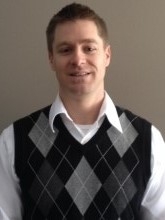 Contact Information
7676 Woodbine Ave. Suite 300 Markham, ON L3R 2N2
Subscribe to Ratewatch &Our Mortgage Newsletter
Testimonials
View All
I just want to thank you once again for your understanding service in securing me a mortgage that even my own bank would not consider and I had been with them for over 40 years. What is disturbing is that even if you have been with your bank for eons and never missed a payment for any loan you...
Yours Sincerely, D.R