Mike Truan
Mortgage Agent
Welcome
Whether you are looking for a new mortgage or looking to renew an existing one, or if you are looking at raising funds for renovations, or doing some debt consolidation using your home equity, even if you just want to make your mortgage interest payments tax deductible, there are always lots of questions to be answered and lots of options available that you may not be aware of.
Contact me to discuss any aspect of your current needs. I look forward to helping answer your questions and assisting you in obtaining the right solution for your requirements.
My personal goal is to provide you with service that exceeds your expectations, such that you would be happy to refer me to others.
Please feel free to click on Rate Watch and sign up for my free no-obligation monthly newsletter to keep you informed of what the best mortgage rates currently available are.
Contact me at any time. I would be happy to answer any mortgage related questions you might have, regardless of whether you are currently in the process of obtaining financing or just looking for information for future needs.
_Mike_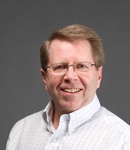 Contact Information
7676 Woodbine Avenue Suite 300 Markham, ON L3R 2N2
Subscribe to Ratewatch &Our Mortgage Newsletter
Testimonials
View All
I just want to thank you once again for your understanding service in securing me a mortgage that even my own bank would not consider and I had been with them for over 40 years. What is disturbing is that even if you have been with your bank for eons and never missed a payment for any loan you...
Yours Sincerely, D.R