Lakshmi Kygo
Mortgage Agent
Welcome!
My name is Lakshmi Kygo. I am a Mortgage Agent with Northwood Mortgage Ltd. We are one of the largest Independent Mortgage Brokers in Ontario. Our relationship with Major Financial Institutions, Chartered Banks, Trust, insurance companies, CMHC, Genworth Financial as well as many other LENDERS allows me to provide the BEST possible mortgage solution for my clients that will BEST suit their needs.
I am backed with 85 different lenders including major banks and a Team of Mortgage Professionals to help my clients with all different kinds of mortgages.
Some reasons why me versus traditional lending institutions: Best rates – up Front- No Haggling- No Shopping around. Smart Mortgage Solutions. Flexibility.
It is my pleasure to help you, please feel free to give me a call if you need any assistance.
Lakshmi Kygo|Create Your Badge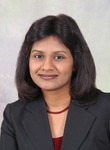 Contact Information
7676 Woodbine Ave. #300 Markham, ON L3R 2N2
Subscribe to Ratewatch &Our Mortgage Newsletter
Testimonials
View All
I just want to thank you once again for your understanding service in securing me a mortgage that even my own bank would not consider and I had been with them for over 40 years. What is disturbing is that even if you have been with your bank for eons and never missed a payment for any loan you...
Yours Sincerely, D.R