Kevin J. Hart
Mortgage Agent
Welcome!
Whether you're a first-time buyer looking for expert guidance or an established seasoned borrower looking to lower your monthly expenses, you'll be very well served by my 13 years of experience. That coupled with the resources and relationships established with Northwood Mortgage ensure the best products available in the marketplace.
The key to success for any client is to ensure that they are receiving the best possible product for their needs BUT more importantly the experienced coaching and advice. At the end of the day the goal of most clients is to save money – let me show you how.
Call or email me for a free consultation… 7 days a week!
I look forward to hearing from you.
Sincerely,
Kevin
ALWAYS PROVIDING THE VERY BEST IN RATES, ADVICE & SERVICE FOR: •Variable Rate / Adjustable Rate Mortgages •Cash Back / No Down Mortgages •2nd Mortgages •Rental / Investment property financing •Private mortgage placement •New residents to Canada and Non-residents
Follow me on Twitter = @khartmortgage
Also on linkedin = http://www.linkedin.com/pub/kevin-hart/7/382/66b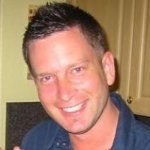 Contact Information
7676 Woodbine Ave. #300 Markham, ON L3R 2N2
Subscribe to Ratewatch &Our Mortgage Newsletter
Testimonials
View All
I just want to thank you once again for your understanding service in securing me a mortgage that even my own bank would not consider and I had been with them for over 40 years. What is disturbing is that even if you have been with your bank for eons and never missed a payment for any loan you...
Yours Sincerely, D.R